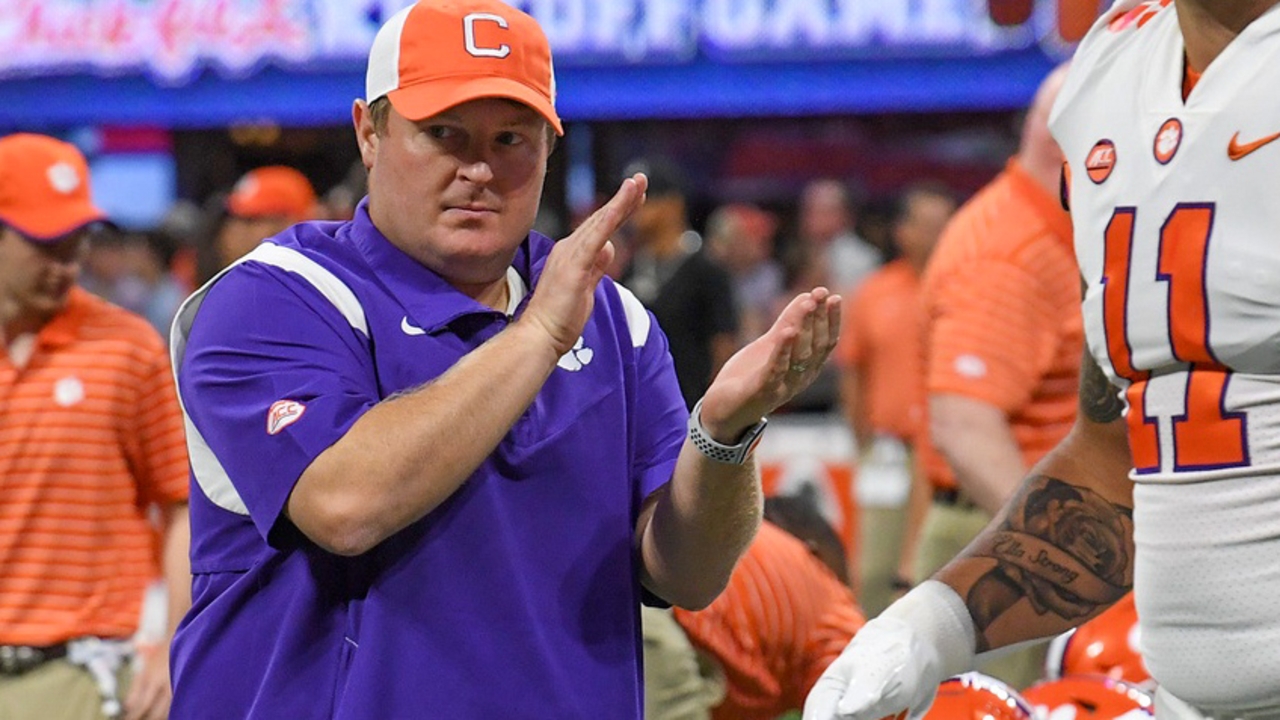 Photo by © Ken Ruinard / staff / USA TODAY NETWORK
Clemson Football
Wes Goodwin says Jordan Travis presents 'a multitude of problems' ahead of matchup
---

---
ClemsonSportsTalk.com is owned by a proud 2002 Clemson graduate, Lawton Swann. Join now and get an unbeatable deal - THREE months for just $1! Don't miss out on this exclusive offer!! #TigersSupportingTigers
Catch a few unedited notes and quotes from Dabo Swinney's time with the media yesterday. If you like our style of coverage, consider subscribing!
On Jordan Travis: "Obviously, a multitude of problems. He's a great runner. A high character kid who has played a lot of ball and seen a lot of looks. Great experience. Can extend plays with his feet. We've got to do a great job with rush lane integrity, then we've got to tackle as well. They can use him in the run game. He's a dynamic thrower down the field. (He) presents a lot of problems."
On if the defense has played with the effort he's wanted to see: "I think each week has been a stepping stone. I think Saturday night was more like we want to see. I thought the guys played with relentless effort. There was a lot of energy, a lot of passion. You could just feel it on the sidelines. Guys were in tune with what we were doing. Starting the game with a pick-six on the first drive. You could feel the energy in the stadium and the guys playing off of it."
On Safety Khalil Barnes: "I think he's an amazing young man. Always has a bright smile on his face. Great personality. He's really confident in his ability. Understands the game and the leverage of playing different coverages as a freshman which is unique. He has a really good skill set."
On controlling the edge last year: "I think we could have been better at times, whether that's from the defensive end standpoint or my guys setting an edge whenever they are down on a tight end. We need to be better at the point of attack, no doubt. Misfit a couple of things at linebacker this year. We cleaned those things up as well."
On the issues, FSU's offense presents: "They do a nice job formationally. They give you a multitude of formations-- flavor of the week. They move their guys around based off how they want to attack you."
Never miss the latest news from Clemson Sports Talk!
Join our free email list
SPONSORED BY