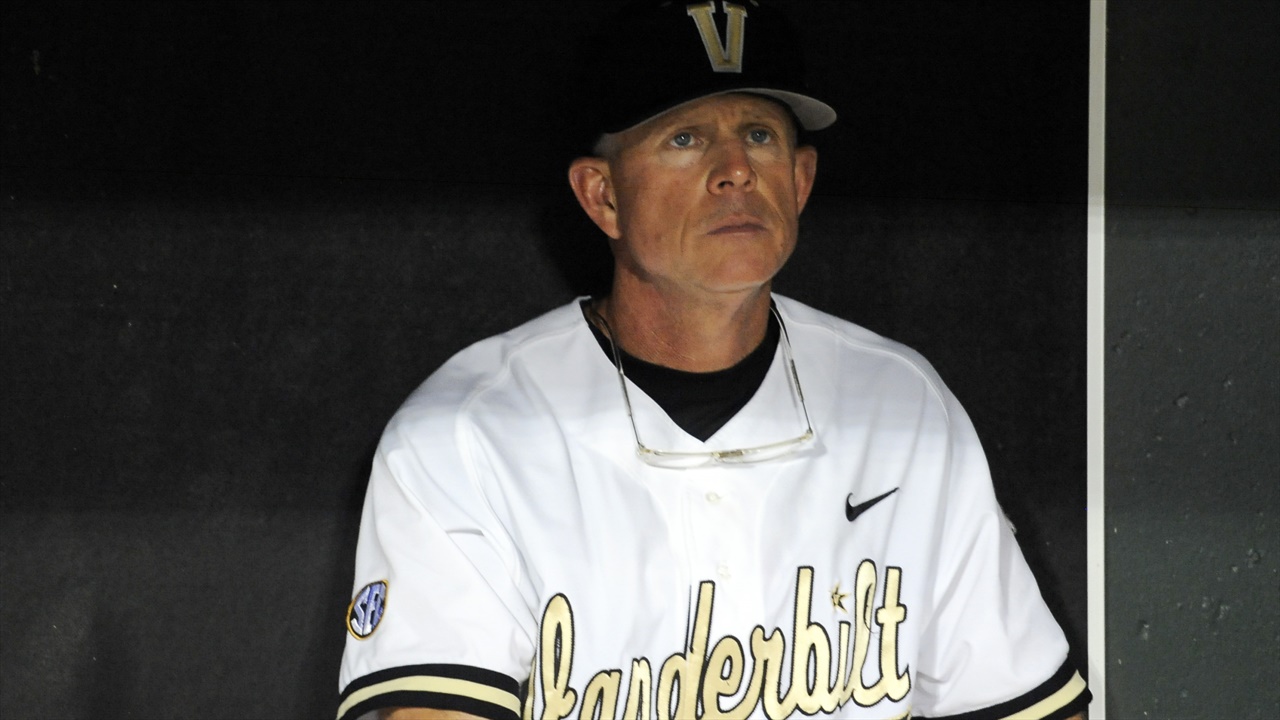 Photo by © Steven Branscombe-USA TODAY Sports
Clemson Baseball
Clemson Regional is a Homecoming for Vanderbilt's Tim Corbin
---
Join the only website that combines full coverage of the Clemson Tigers with a two-hour radio show that airs Monday through Friday from 4-6 PM.
Try Clemson Sports Talk Premium for $1 or get your first year at our promotional $49.95 rate
---
Vanderbilt head coach Tim Corbin was an assistant at Clemson from 1994 through 2002 under former Tiger head coach Jack Leggett.
Now, for the second consecutive season, Corbin returns to his roots in a battle with Clemson during postseason play giving some familiarity to the venue for both Corbin and his players.
"It's just familiarity with the territory more than anything else. It's a good atmosphere for baseball and the kids know that," Corbin stated. "They obviously enjoyed their experience because they won, but it makes for a great baseball atmosphere because of the field, because of the stadium, because of the surroundings, and because of the teams."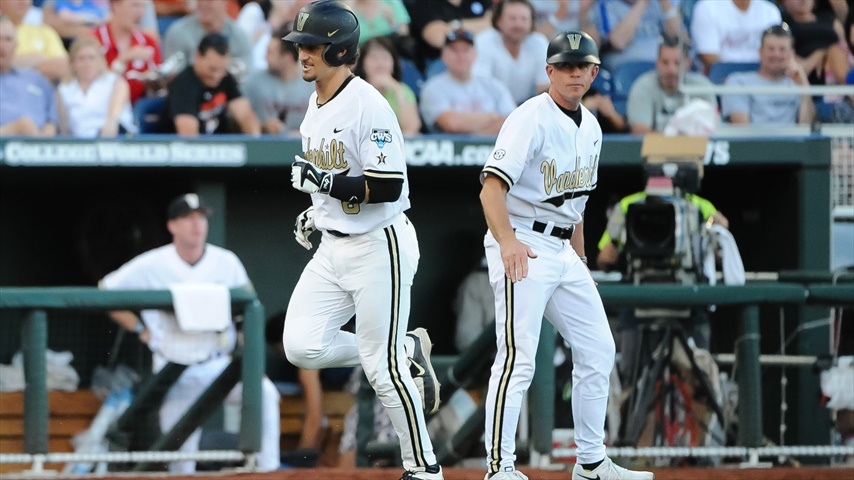 © Steven Branscombe-USA TODAY Sports
But this Vanderbilt team is quite different than the one that arrived in Tiger Town last season and according to the head coach, their postseason play is limited.
"We do have some returning players, but half of the roster has never been here before. It's going to be very new for them. This is going to be their first postseason experience outside of the SEC Tournament, which we had a cup of coffee at and left. We haven't had much postseason experience with this group."
Yesterday, Corbin's Commodores took care of business against St. John's 2-0 advancing to face the Tigers in Doug Kingsmore Stadium.
Corbin's return once again sparked memories of his time at Clemson and his mentor Jack Leggett.
"We've spoken to him a lot during the course of the week. When we found out we were coming, I got to spend time with him. That's always a good thing. He's personally the reason that I'm in a Vanderbilt uniform," Corbin said.
Corbin's career got a huge shot in the arm thanks to Coach Leggett.
"I went from a little NAIA school to a Division I school in one year because of him and a meeting in Vermont. Now I look back at it 19 years and I'm still coaching Division I baseball, but the centerpiece is him. He's the difference. He's the reason I'm here. He's a mentor. He's a great friend. I just love everything about him."
"This is where we raised our girls, and I will always have tremendous memories of it. To me personally, it's about this school and what it did for our family."
Those years in Tiger Town for Corbin were special and the Tigers had great success going to four College World Series (1995, 1996, 2000, 2002) during this time as an assistant.
"I've got great memories. I had a lot of fun here and Coach Leggett made it fun. We had some great coaches here. The facilities have changed so much. Obviously the football facility and indoor track, there was just tons of land with nothing built on it when I was here."
While the facilities have changed, and the town has grown, it still brings back memories for Corbin as his daughters grew up in and around the vibrant Clemson community.
"It's traditional, very meaningful to the people here. When you drive into town it's just orange and Tigers. This is where we raised our girls, and I will always have tremendous memories of it. To me personally, it's about this school and what it did for our family."
Clemson and Vanderbilt will square off tonight on the SEC Network. The game is scheduled for 7 p.m. weather permitting.
Never miss the latest news from Clemson Sports Talk!
Join our free email list