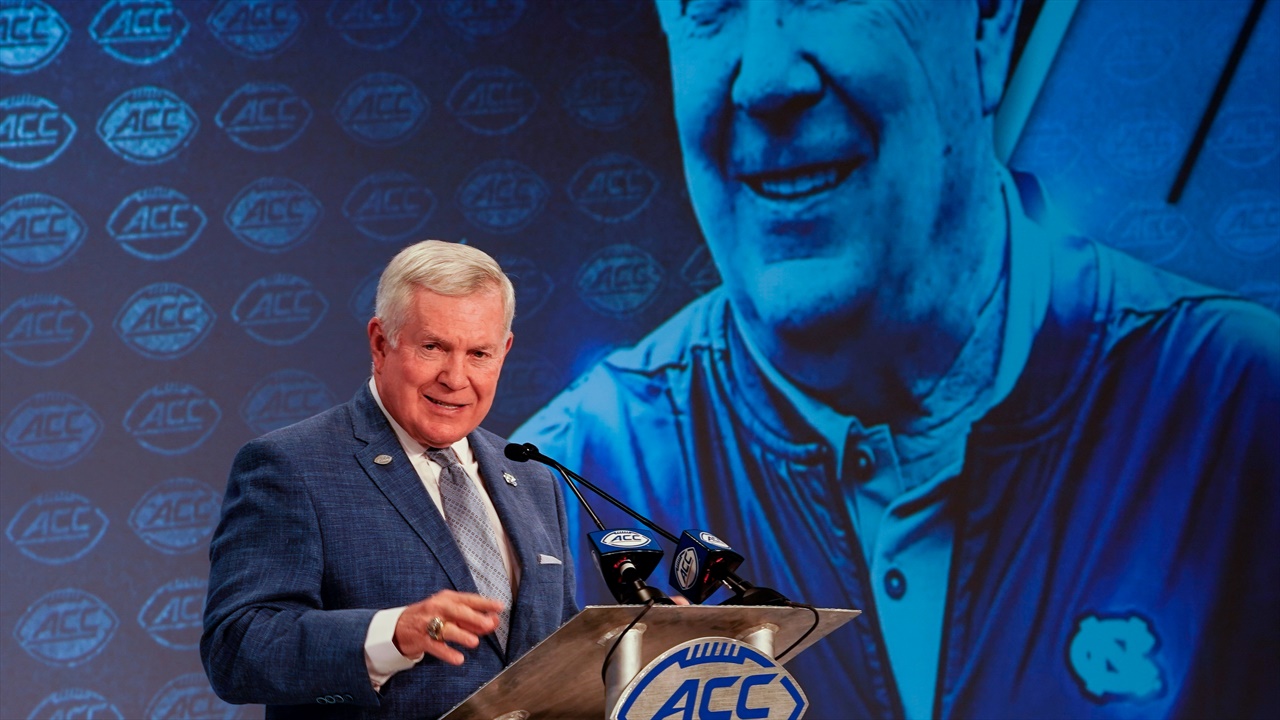 Photo by © Jim Dedmon-USA TODAY Sports
Clemson Football
2019 Opponent Series: North Carolina
---
2019 Opponent Series
When Mack Brown spoke to the media at the ACC Kickoff about returning to North Carolina, he said that his wife, Sally would only let him coach in three places: Hawaii, The Bahamas, and Chapel Hill.
The winningest active coach in the country is tasked with bringing the Tar Heels back to prominence.
"When Bubba (Cunningham) called and asked us to come, I thought it was the only place I had permission to coach, number one. It's a place that we loved. We had some unfinished business. We're excited to go back. We've had a wonderful eight months," Brown said.
Brown's decorated coaching career at Texas, and North Carolina gets fans and the media talking. The current players at North Carolina are undoubtedly excited he's back in Chapel Hill. Senior cornerback Myles Dorn told ClemsonSportsTalk.com that the most significant thing Brown has taught him is being authentic.
"Don't say something if you don't mean it and do what you're supposed to do," Dorn said.
North Carolina has a core question on offense to answer during fall camp: Who will start at quarterback when the season opens two weeks from today against South Carolina? Redshirt freshman Cade Fortin, redshirt freshman Jace Ruder, true freshman Vincent Amendola, and Donovan Brewington are all vying for the starting role. Experience is the problem here.
Fortin has the most experience out of the group as he played in four games last year and threw for a total of 388 yards and one touchdown, which came against NC State. He also rushed for 76 yards and one touchdown as well. For now, just based on experience, we can presume he'll be the starter. Brown said the decision would come down to "the guy that moves the team the best and gets them in the end zone."
Phil Longo will be the offensive coordinator for the Tar Heels, and he brings the Air Raid offense to Chapel Hill, which means whoever ends up winning the job will have the opportunity to put the ball in the air quite a bit, but Brown said they will still be a prominent power running team.
The defense for North Carolina struggled during the 2018 season, giving up 34.5 points per game. A lot of the struggles came in stopping the run, and that has been a focus under new coordinators Jay Bateman and Tommy Thigpen.
"I think we'll be a better overall defense. We're paying attention to details. We're playing in a system to where we can just go out and play. Jay Bateman has put together a great program for us. We're learning it, communicating, getting everything ironed out," Dorn said.
North Carolina Tar Heels
Head coach: Mack Brown, 1st season (coached at UNC from 1988 through 1997)
Last season: Finished 2-9, lost to NC State 34-28 in season finale
Returning starters: 8 offense, 7 defense

Players to Watch
Michael Carter (Running back, Jr.) - Look out for the junior running back in Phil Longo's new offense. Carter was named to the Doak Walker Award list after running for 597 yards and two touchdowns in only nine games.
Dazz Newsome (Wide receiver, Jr.) - Whoever starts at quarterback for the Tar Heels will have talent at wide receiver to work with, headlined by the junior from Concord, N.C., who was named to the Paul Hornung Award watch list after hauling in 44 receptions for 506 yards and two touchdowns in 2018.
Myles Dorn (Safety, Sr.) - The Charlotte, N.C. native out of Vance High appeared in eight games and was a force to be reckoned with, coming up with 55 tackles last year and will be counted on as a leader as North Carolina looks for a fresh start on defense.
Last Meeting against Clemson: 2015: North Carolina and Clemson met up in the ACC Championship Game in Charlotte as the Tigers squeaked by the Heels, 45-37 clinching their spot in the College Football Playoff.
2019 Schedule
Aug. 31 - vs. South Carolina (in Charlotte, NC)
Sept. 7 - vs. Miami
Sept. 12 (Thurs.) - at Wake Forest
Sept. 21 - vs. App State
Sept. 28 - vs. Clemson
Oct. 5 - at Georgia Tech
Oct. 19 - at Virginia Tech
Oct. 26 - vs. Duke
Nov. 2 - vs. Virginia
Nov. 14 (Thurs.) - at Pittsburgh
Nov. 23 - vs. Mercer
Nov. 30 - at NC State
**Home games in BOLD
Never miss the latest news from Clemson Sports Talk!
Join our free email list