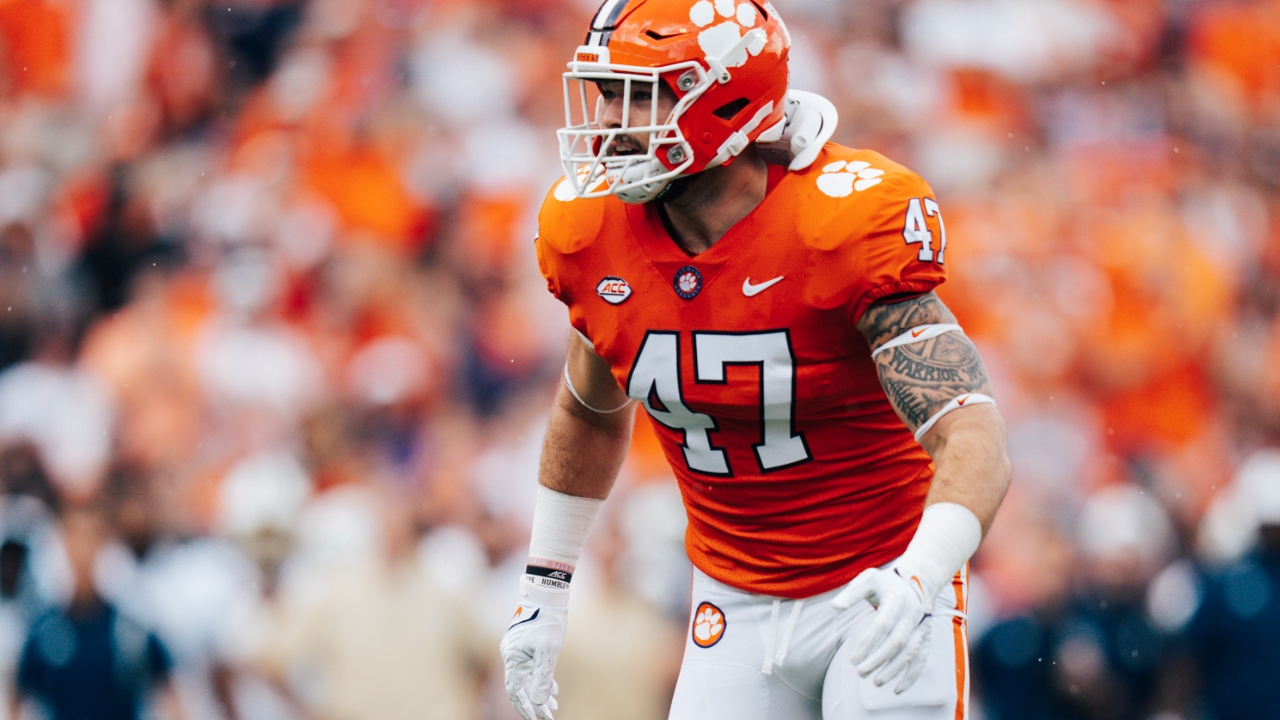 Photo by ClemsonTigers.com
Clemson Football
Swinney's always liked playing on the road: 'It's us against them'
---

Feel the difference - The MOST DIGITAL CONTENT covering your CLEMSON TIGERS! Avoid clickbait and sites bloated with advertising! Support a 100% Clemson-owned business.
---
On playing their first true road game this season:
"Oh, yeah, they're excited. I mean, every week's exciting around here. We try to treat every week as a season of its own. We work really hard for each and every game. It's an opportunity to play. Every game is kind of a one-game season. Now, we got a chance to have that first true road game for a lot of these guys. Yeah, there's definitely a lot of enthusiasm and in taking it on the road."
On Will Shipley starting against NCST (a school his family has ties to):
"That's kind of cool how it worked out. Certainly, no idea how that's gonna go, but, he's had, back to back weeks player of the game. He's earned an opportunity to start just happened to be this week? I knew there were ties there when it started, but I think it came down to us and Notre Dame in his recruiting process. Happy for him to have the opportunity to get his first start up there."
On what's kept Clemson's offense out of rhythm:
"Well, the nature of the first game was an issue. Never got in rhythm-- seven plays in the first quarter-- didn't get rhythm-- Georgia had a lot to do with that. He got better in the second game. not perfect, but got better. In this past game, he played his best game-- 72% 18-of-25. Still missed two or three plays that we expect him to make, and he expects to make, but he's getting better. We've got a lot of new people and it's all just kind of growing at the same time, and it's just a matter of time that this group comes together and plays like they know they can."
On enjoying playing on the road:
"Yeah, absolutely. I've kind of always liked it-- even when I was a player, it's us against them. You're in hostile territory, from the bus ride into pregame, to the game, it's one of those things that can galvanize you. I think you grow a lot in those types of games and find out a lot about where you are. It's an experience that. as a competitor, you always look forward to it. It's a great environment. I've always thought NC State has just an excellent college environment. Their fans do a great job. They show up, it doesn't matter. If they're undefeated, or not having a great season, their fans are always there, they're passionate. I've always had a lot of respect for NC State and the passion of the fan base. It's a fun environment to go in."
On simulating the noise at practice:
"My ears are still ringing because we try to make it unrealistic. Because if you can function in practice with the type of noise that we pipe in here in practice, and we're inside-- we can function that way, then we'll be fine on game day."
On what Clemson needs to improve on the most:
"Communication. We've got too many guys that should be blocked, unblocked. It's one thing to get beat on a block. It's another thing when we're not targeted properly because we didn't communicate, somebody didn't get the point, and we're working to the wrong backer. Just cleaning up our communication is the main thing. These guys are playing hard. This is a group that plays physical. They're tough, Their effort is great. If we had guys that didn't care it'd be different. We've got great, great young men that care deeply. We've got to communicate better in some areas. Last week with Marcus, he was kind of, really just not fair to him almost-- not experienced enough and we put him in a bad spot."
Never miss the latest news from Clemson Sports Talk!
Join our free email list
PRESENTED BY