Clemson Football Recruiting
Howdy! Clemson snags another elite Lone Star State talent
---

Avoid clickbait and sites bloated with advertising!
---
If you thought Clemson's run of success on the recruiting trail was coming to an end-- you thought wrong. The Tigers reached back into Texas and secured a commitment from four-star wideout Noble Johnson‍.
Johnson (6-foot-2, 210) checks all the boxes and is hard to miss on the field according to our guys at Texags.com. Looking at his frame-- especially his arms, chest, and shoulders-- one would surmise that Johnson's well on his way to the prototypical collegiate physique.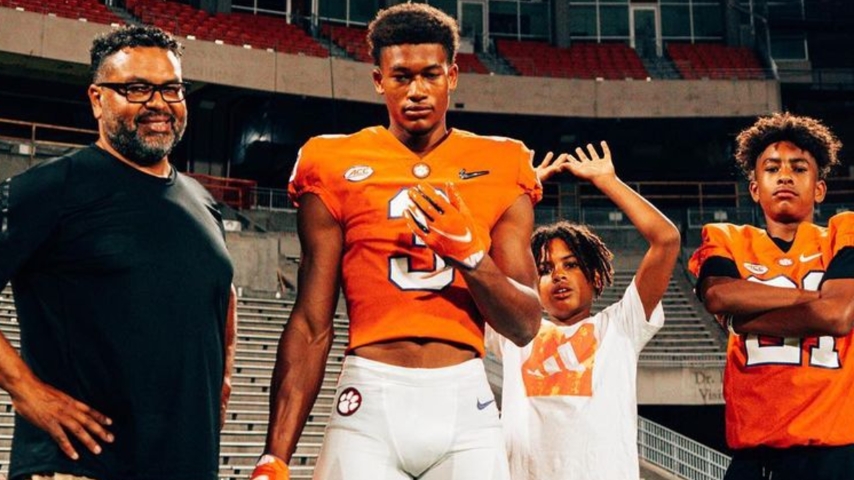 Clemson Sports Talk
Last season, Johnson racked up 49 receptions for 875 yards with 8 TDs.
Johnson is on record saying that his relationship with the coaching staff is a key reason for making his selection. He also claimed Co-WR MVP honors at the Dallas Under Armour Regional Camp.
The Lone Star State prospect held offers from Arizona, Arkansas, Baylor, Colorado, Kansas, La Tech, LSU, Maryland, Miami, Michigan, Mississippi St, Missouri, Nebraska, Ole Miss, Oregon St, Pitt, Purdue, SMU, TCU, Tennessee, Texas A&M, Texas Tech, USC, Utah, UTSA, Virginia, Washington, and West Virginia.
The Tigers have reached into the Lone Star State the past three seasons signing RJ Mickens‍ (2020), Andrew Mukuba‍ (2021), Cade Klubnik‍ (2022). With the commitments from Johnson along with offensive lineman Ian Reed‍ the Tigers are poised for at minimum a "Texas Two Step".
Johnson becomes the ninth commitment in the 2023 class joining Christopher Vizzina‍‍, Nathaniel Joseph‍, David Ojigebe‍‍, Branden Strozier‍‍, Ian Reed‍, Kylen Webb‍, Olsen Patt Henry‍, and Avieon Terrell‍‍.
Never miss the latest news from Clemson Sports Talk!
Join our free email list