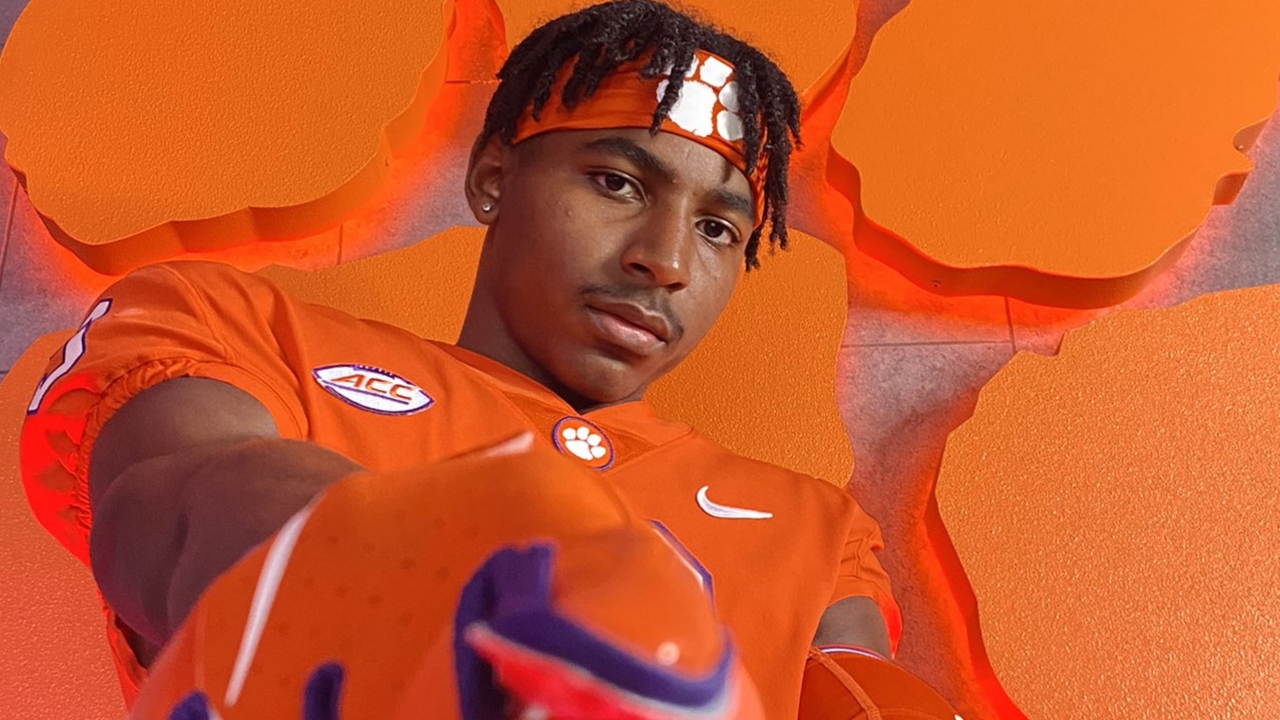 Clemson Football
"Clemson is home" - Six Top 300 prospects rave about Junior Day visits
---

---
Following Clemson's Elite Junior Day, we caught up with nine of the program's top targets. Here's what they had to say about their trip to Death Valley:
Five-star ATH KJ Bolden‍‍: "Junior day was a great environment. I was able to spend time with Coach Swinney and Coach Conn. I was able to spend some time with some of the current players from Atlanta that's at Clemson. I enjoyed seeing them and just talking ball and Clemson with them. Today Clemson showed me I am a priority and high on their boards."
Four-star CB Omillio Agard‍‍: "Clemson is home. They are great people and will surround me with greatness! I love it at Clemson, and they will set me up for life. There isn't any weakness at Clemson."
Four-star CB Jalyn Crawford: "My favorite part was probably sitting down with the coaches and trying to build that player-coach relationship. I didn't know Clemson's why, and Coach Swinney explained to us his and Clemson's why, so that was cool."
Four-star TE commit Christian Bentancur‍: "I enjoyed being back with the Clemson family and all the love at the junior day! I took away that Clemson is truly a family, and they don't just talk about it!"
Four-star DL Hevin Brown-Shuler‍: "I literally enjoyed everything my family and I experienced on junior day. It appears to be a very close and supportive organization, very family oriented. The academic support the student-athletes seemingly get is very powerful."
Four-star WR Alex Taylor‍: "I enjoyed spending time with Coach Grisham catching up and learning more that I didn't know about Clemson as a whole. I took away it's a place that wants to develop me with academics first. Getting a degree is super important for coach Swinney and a place I know can develop me on the field with many NFL players in the league."
Three-star Edge Darien Mayo: "My favorite part was attending coach Dabo Swinney's house and him offering me. The whole visit was great. I took away that Clemson is a great place and great people and great coaches. I can't wait to get back down here."
Three-star LB Drew Woodaz: "I enjoyed everything. It was really great to see all the main targets in my class and connect and build a relationship with them. I took away that the foundation that Clemson is built on is one of the best, and the stuff they say in the media doesn't do any justice to what this program is really about."
Three-star DL Malik Blocton‍ ‍: "I enjoyed being around Coach Eason. He is a funny guy, and he is cool to be around. My takeaway from the visit is that Coach Swinney cares about his players even when they are gone. Most of his staff played at Clemson."
Three-star ATH Ashton Hampton: "I got to speak to all the coaches, have meetings with them, tour the facilities, meet with academics helpers and many other people. I took away the great family environment!"
More Elite Junior Day coverage is coming soon. Stay locked into clemsonsportstalk.com and "@clemsonsports on social media for more.
Never miss the latest news from Clemson Sports Talk!
Join our free email list