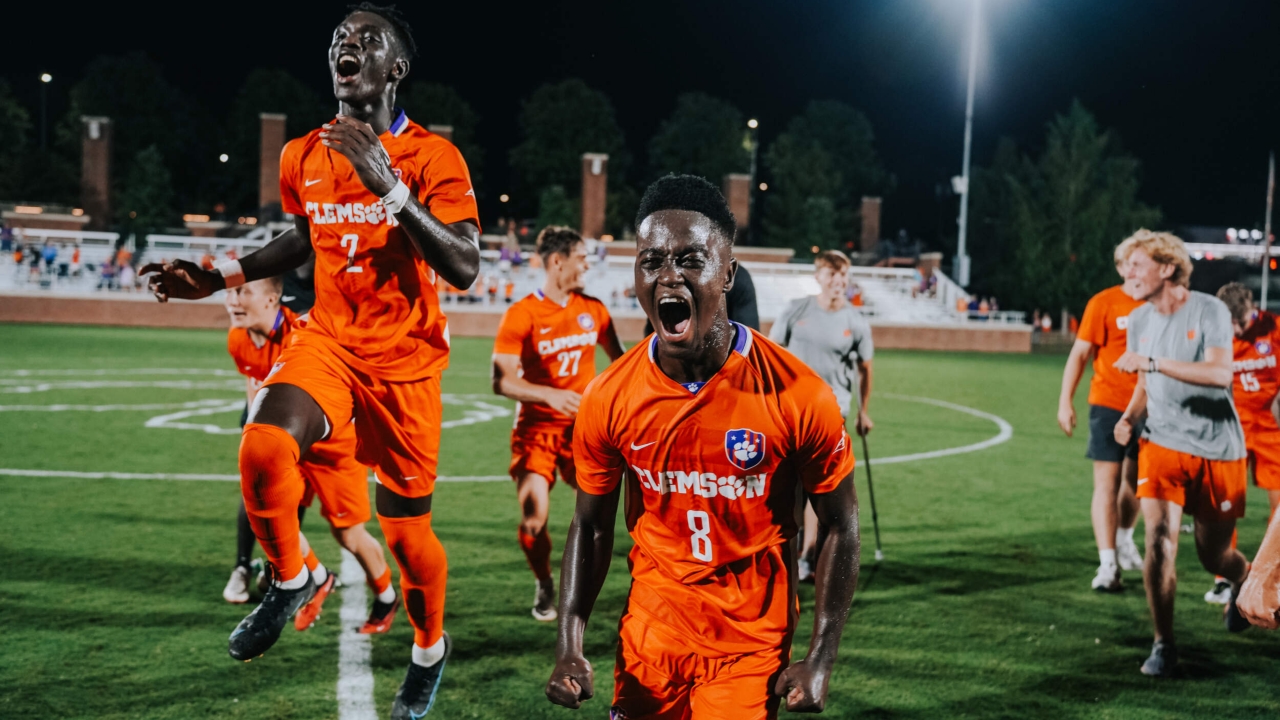 Clemson United Upsets No. 8 Duke, 2-0
---
Clemson, S.C. - Clemson sophomore Tyler Trimnal netted the Tigers' second goal, assisted by Jackson Wrobel, to the top left corner at the 74' to cement Clemson's 2-0 victory against the #8 Duke Blue Devils on Military Appreciation Night at Historic Riggs Field.
The Blue Devils came into the match 4-0-1, with a win against #4 UVA last Friday in Durham. The Tigers are fresh off of a comeback win at USF on Tuesday, with a goal from sophomore Isaiah Easley in the 82' to grant Clemson a 3-2 victory.
Clemson's first goal of the night came off the foot of a Duke defender, after sophomore Shawn Smart's shot attempt was blocked into the net in the 18'. A timely block by the Tigers prevented Duke's Jai Bean from scoring at the 44' to give the Tigers a 1-0 advantage going into the half.
The Blue Devils had a chance to even the score at the 59' with a shot to the crossbar, but Clemson keeper Joseph Andema's crucial save kept the Blue Devils scoreless. Andema was clutch in the box, allowing no goals on Duke's 12 total shots, tallying four saves in the match. Duke keeper Julian Eyestone contributed three saves on the night.
Clemson's second goal by Trimnal at the 74' gave the Tigers the spark they needed to push through a foul-heavy match.
The Blue Devils move to 4-1-1 on the season, and the Tigers advance to 4-2-1.
The Tigers look to continue their winning streak as they face Gardner Webb at home on Tuesday, September 19 at 7pm.
Never miss the latest news from Clemson Sports Talk!
Join our free email list